Ahead of last year's E-PACK US conference, we spoke to
Suzanne Abbot,
Senior Director of Brand Activation at
WestRock,
to hear her insights on recent changes in e-commerce packaging for food and beverage, the key drivers behind these changes, and how WestRock is leveraging external partnerships to overcome shared industry challenges.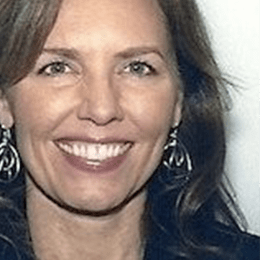 Suzanne Abbot
Sr. Director, Brand Activation

Suzanne, what are the key changes you have seen in e-commerce packaging for food & beverage over the last 5 years to now?
Over the past 5 years, we've seen huge moves by manufacturers to leverage ecommerce packaging as a pivotal component of an experience that can shape the consumer's perception of a brand. These efforts include delivering a positive - even premium - unboxing experience, making sure that experience is consistent with their expectations for the brand across other channels, and optimizing packaging materials to reduce consumer frustration with waste and make it easy for them to recycle and/or reuse those materials.
From your perspective, what are the key factors forcing that change across the food & beverage sector?
There are many factors forcing change but the biggest driver (in my opinion) is an increasingly demanding - and enabled - consumer who has limitless information at their fingertips. A highly informed, discerning consumer can drive change in a way we've never seen before, although their desire for premium experiences and convenience can often be in direct conflict with their concerns for the environment and the impact shopping via the online channel is having on the planet. As manufacturers, we have to be able to deliver on all their needs - and do it in a way that creates sustainable value for our shareholders.
With that in mind, what are the key factors within your organization that are enabling change and innovation ahead of the curve?
Now more than ever, it's critical that suppliers and their customers partner at a much earlier stage than we ever have before. Only then can the best thinking, expertise, and experience be truly leveraged to bring compelling, consumer-centric innovation to market. Being open to new collaboration models, trust across the partnership ecosystem, a certain level of risk-tolerance, and a willingness to take longer term views when calculating ROI are all critical for this to be successful.
In your opinion, what e-commerce challenges does the packaging industry as a whole still need to overcome as a priority?
The environmental impact across the ecommerce supply chain will continue to be one of our largest challenges. Packaging serves important functional - and emotional - needs such as product protection, safety, and experience - but delivering on those needs in a sustainable way can be challenging. Substrate innovation and recycling infrastructure investment will be critical as we look to minimize (and even eliminate) our impact on the environment to create a truly circular economy.
According to L.E.K Consulting, internet sales are forecasted to account for 15-20% of the food and beverage sector's overall sales by 2025 — a potential tenfold increase over 2016. How do you think the packaging industry will adapt/innovate further over the next 5 years to meet the demands this shift will bring?
I believe we will continue to see advances in "smart" packaging that help protect food and beverages during the delivery process. Functional packaging with inherent technologies like temperature sensors, tracking, freshness enhancers, tamper evidence indicators, etc. will improve, become less expensive and therefore become more mainstream. And, along with increased functionality of packaging, comes increased data and intelligence to arm us with the insight we need to innovate more effectively.
As part of E-Pack 2019, you will be co-presenting on "Leveraging External Partners to Enable Speed to Market and Test and Learn Effectively in eCommerce". Could you tell us a bit about how the Mondelez International/WestRock partnership came about, and the key successes to come out of it?
It's not always easy nor efficient for large organizations to test new things - whether it's a new brand, product, channel, package format or promotional tactic - in order to generate insight that informs smarter strategy and investment decisions. WestRock has invested in capabilities and resources to support our customers "Test & Learn" initiatives. Speed-to-market, smaller volumes, digital assets, limited distribution, direct-to-consumer, ecommerce certification expertise and rolling iterations are key components of our solution set and strategy to be the go-to partner for CPGs looking to test, learn and then scale successfully. WestRock and Mondelez have leveraged these capabilities to launch a new brand coming out of Mondelez's SnackFutures Innovation Hub in a completely new - and pretty revolutionary - way. The result is a more nimble, consumer-centric organization that's closer to the market and brands that are more relevant and compelling to today's consumer.